Celebrating 50 Years of Friendship- Esslingen and Sheboygan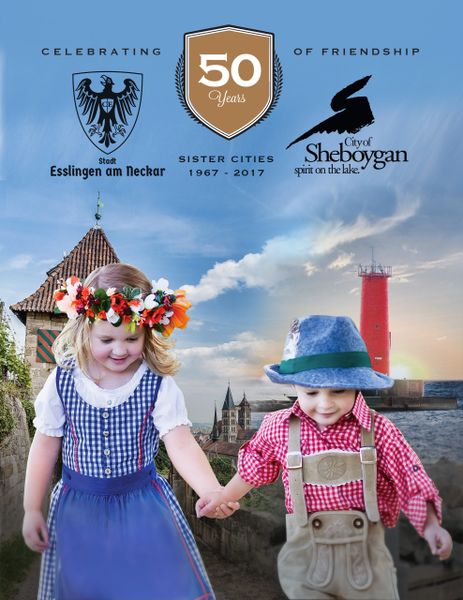 Celebrating 50 Years of Friendship- Esslingen and Sheboygan
This publication is a chronological account of the sister city relationship between Sheboygan, a city in the state of Wisconsin, and Esslingen am Neckar of Germany. These articles span the years 1967 to 2017.
The stories are told by actual headlines, story excerpts, photographs, and informational pieces gathered through articles in the Sheboygan Press, publications in the archives of the Sheboygan County Historical Research Center and Mead Public Library.
The articles selected are meant to include a brief history and highlights of special visits and envoys. It is impossible to include everything. Many photos were available, but individuals and dates were not identified so they were not chosen.
Germaine 'Gerry' Schwoerer.
Sheboygan International Committee member